Student Co-op Homes is a national member led co-operative controlled by student housing co-ops and investor supporter members. It is established to promote, enable and scale-up student co-operative housing in the UK.
Student Co-op Homes' main function is to be a vehicle for property acquisition and development to support its member getting access to housing.
We also support new and established student housing co-ops with training and advice on how to set-up and manage their co-op.
Our vision is to create a thriving student housing co-op movement, to take properties out of the speculative private market, to empower students and to build a strong co-operative economy.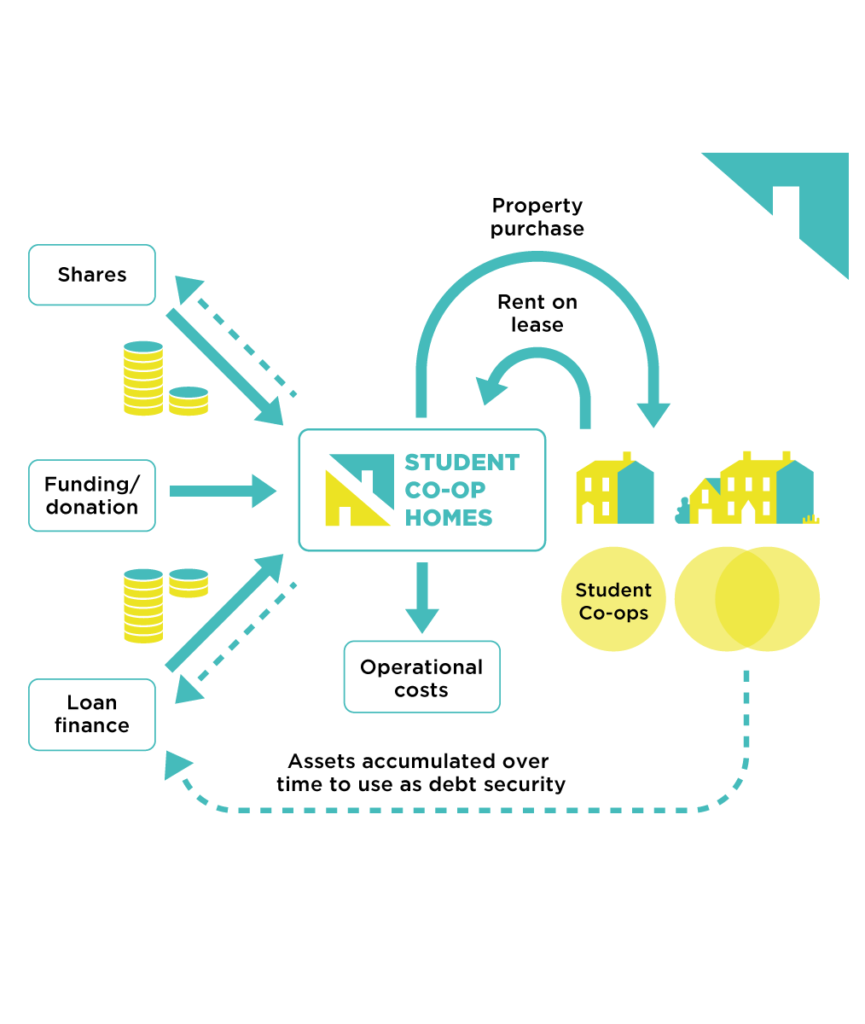 Student Co-op Homes model:
The property market is highly competitive. Private landlords quickly snap up houses and easily outbid individual student housing co-ops. That's where Student Co-ops Homes comes in!
Through a mix of investments and steady rental income from members, Student Co-op Homes can act as the financial force behind the movement and even compete with cash buyers.
Leasing properties to our student co-op members provides a reliable income and allows us to build our own reserves to finance property acquisitions. It also means we are building a property assets portfolio against which to secure mortgage finance to expand and grow even further.
Student Co-op Homes has created a pioneer co-operative model enabling student housing co-ops to combine their resources to grow their own sector.
OUR SUPPORTERS
Student Co-op Homes is now supported by over 160 investor supporter members who generously invested in our share offer
The start-up and incubation of Student Co‑op Homes have also been generously supported by Co-operatives UK, The Midcounties Co‑operative, East of England Co‑operative, The Reach Fund and Students for Co-operation.
---