NASCO – North American Students for Co-operation, our sister organisation. In 2019, Student Co-op Homes secured a transatlantic solidarity agreement with NASCO.
NASCO is the inspiration that fuelled the set up of SCH, and proof the model works. Student housing co-operatives started in the 1930's in North America. NASCO now has nearly 50 co-op members, representing about 4,000 cooperators across the continent.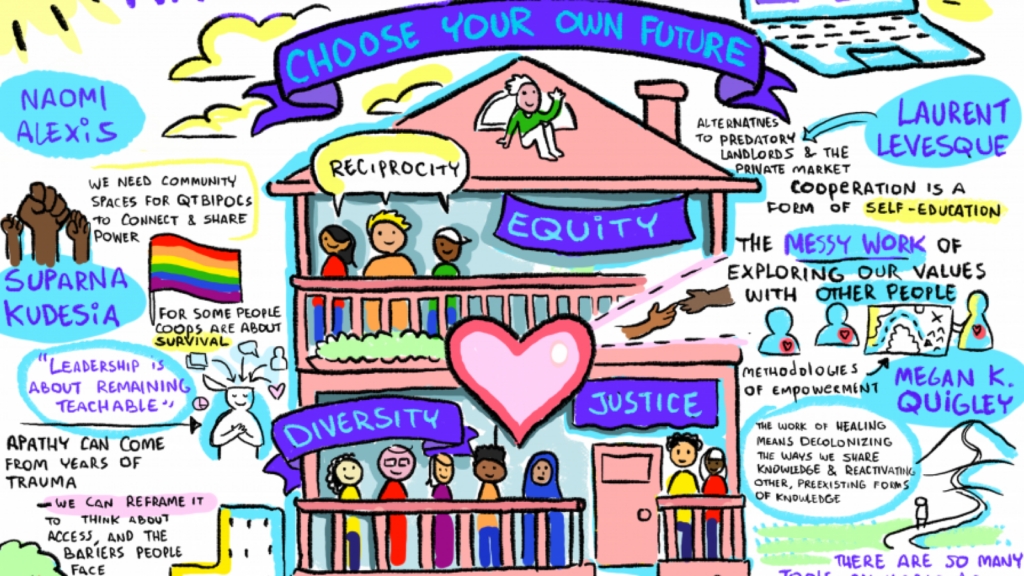 Studentendorf in Berlin saw its first students move in in 1959. In 1971 the Studentdorf was officially incorporated into the Students' Union. Their current aim is for the renovation works to be completed in 2023/24, and for the village to be homes again for about 900 students from all over the world.
Co-operative Housing International (CHI) are a worldwide network of housing co-operatives, which includes Student Co-op Homes. Their focus is on information sharing, advocacy, networking and peer to peer exchanges. Currently they are working with partners to establish a European student housing co-operative network.
Students for Co-operation is a network of student co-operatives (housing, food, bike, reuse). They also host national gatherings for student co-operators across the UK.
---
Co-ops UK is the network for Britain's thousands of co-operatives, working to promote, develop and unite member-owned businesses.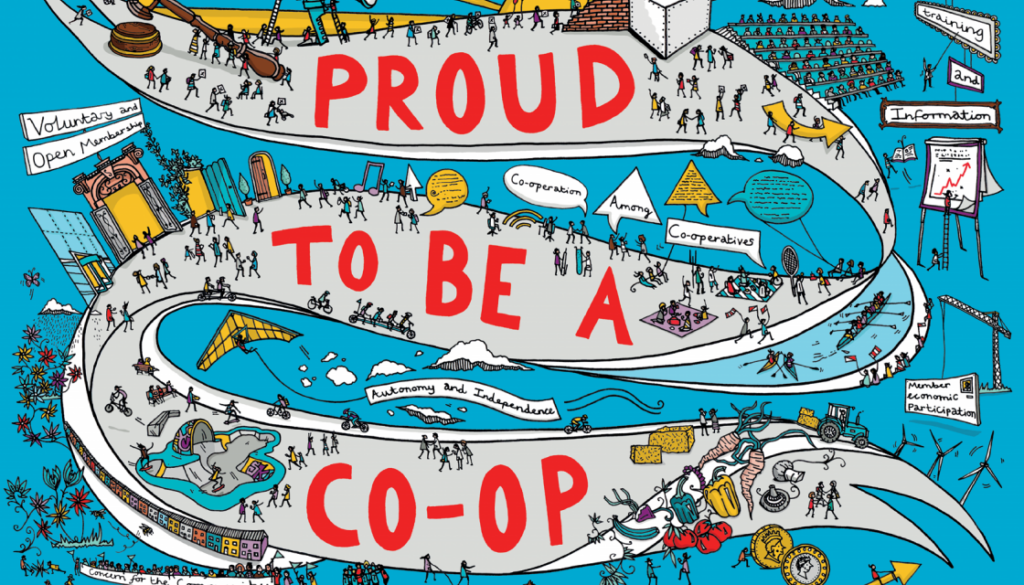 Confederation of Co-operative Housing (CCH) was constituted in the UK in 1993. CCH membership is open to all housing co-operatives. CCH provides support and shares best practice across the network.
Phone Co-op Foundation for Co-operative Innovation is here to ensure co-ops play a more important role in our communities. Their aim is to take The Phone Co-op's purpose of 'inspiring others with a better model for business and the economy' to another level.
Mid Counties Co-op is the largest UK co-operative fully owned by its' members. With over 700,000 members, people are at the heart of everything they do. Our success is all about building great connections with their customers, member-owners and communities.
Co-operatives Europe is the voice of co-operative enterprises in Europe.